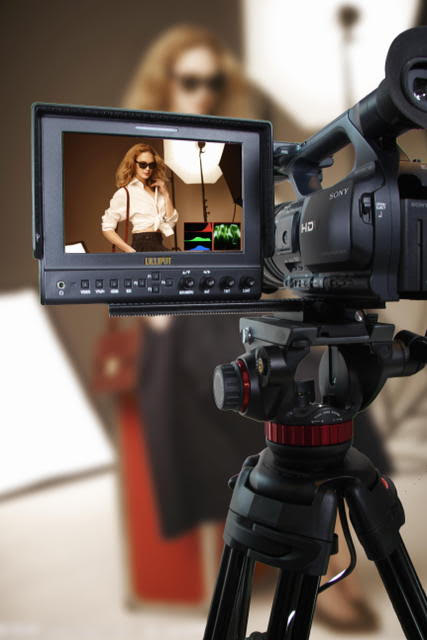 The MVHB-1 horizontal bracket is a unique mounting solution. It attaches to the cameras hotshoe and the camera and monitor are mounted on either side on the bracket. The beauty of this system is that as the camera is panned or moved up and down, the monitor always stays next to the camera. The camera or monitor can also be attached to another removable male/ female tripod hotshoe mounted on top of the bracket so that the camera can easily be removed and go portable, leaving the monitor on the bracket , on the tripod.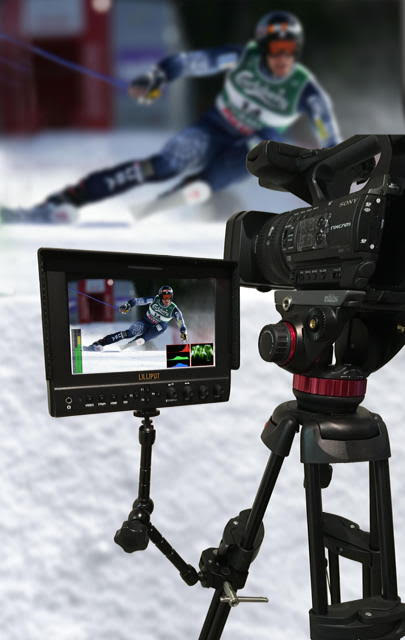 A Ball and socket hotshoe mount is an inexpensive way of mounting a smaller or light monitor on top of a DSLR or Video camera
The foot of the hotshoe mount tightens onto the cameras hotshoe and screws into the base of the monitor
Hotshoe mounts or adapters are available in various sizes and are also used to mount other equipment. eg LED lights.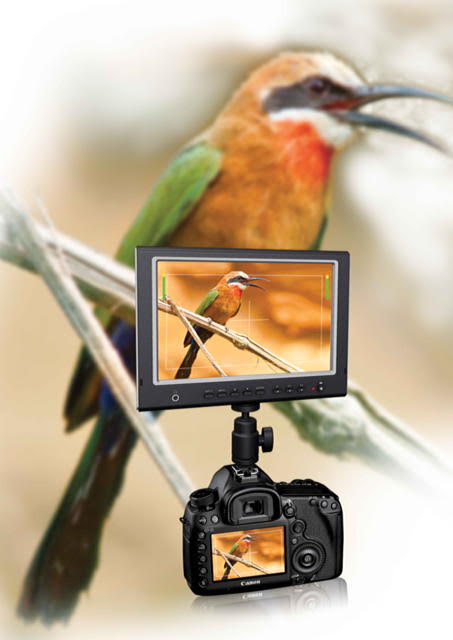 An Israeli arm or magic arm is a device with two articulated, multi jointed arms and sockets, all of which can be locked by one single knob. It is used to mount smaller monitors on or next to prosumer and professional cameras, allowing the user to quickly and easily find the best possible viewing angle. The arm has a 1/4'' male and female threads
To fix this to the tripod leg a 10-40mm diameter super clamp with 3/8 and 1/4 inch threaded holes is used.